Broadstairs produced a sparkling performance in the Kent T20 knockout cup competition to overcome Premier Division Sandwich Town in a thrilling encounter on Sunday. Having defeated Division 1 side Canterbury in the previous round, the Seasiders knew that Sandwich would present an even tougher challenge. The match started somewhat ominously for them however, when having won the toss and electing to bat first, opener Alex Hogben was run out without having faced a ball. This brought Jay Basu and Nathan Fox together at the crease and they set-up the Broadstairs innings with a 77-run partnership that included a majestic 57 off 38 balls from Basu before he was stumped off the bowling of Jan Gray. Andrew Bailey continued where Basu had left off and he and Fox put on a further 70 at a consistent rate of 10 per over before Fox was dismissed off the bowling of Matt Frewin for 59 off 38 balls. With the total on 154 and 4.5 overs still remaining, Bailey (36), Matt Hardy (13*), George Kidd (13) and Harry Carter (6*) saw the innings home with the hosts finishing on a formidable score of 196.
Although the odds were now stacked in Broadstairs' favour, the home side were conscious that Sandwich had the batting power to turn things around and that early wickets would be essential. The first of these can from an unlikely source when the dangerous Zack Fagg was run out at the non-striker's end for just 4 after Fox deflected the ball onto the stumps with his foot off his own bowling. A series of wickets then followed with Sandwich unable to reproduce the match-winning partnerships that Broadstairs had established. Chris Kidd (2-16) struck first, removing Tom Burnap and Alex Smith and then wickets for Basu (2-30), Oli Frewin (2-28) and George Kidd (1-51) completed the 25-run victory. Especially noteworthy was the superb ground-fielding by the home side as well as a series of three excellent catches in the deep from Harry Carter.
Broadstairs now progress to the quarter-final stage where they will face Division 1 side Folkestone CC.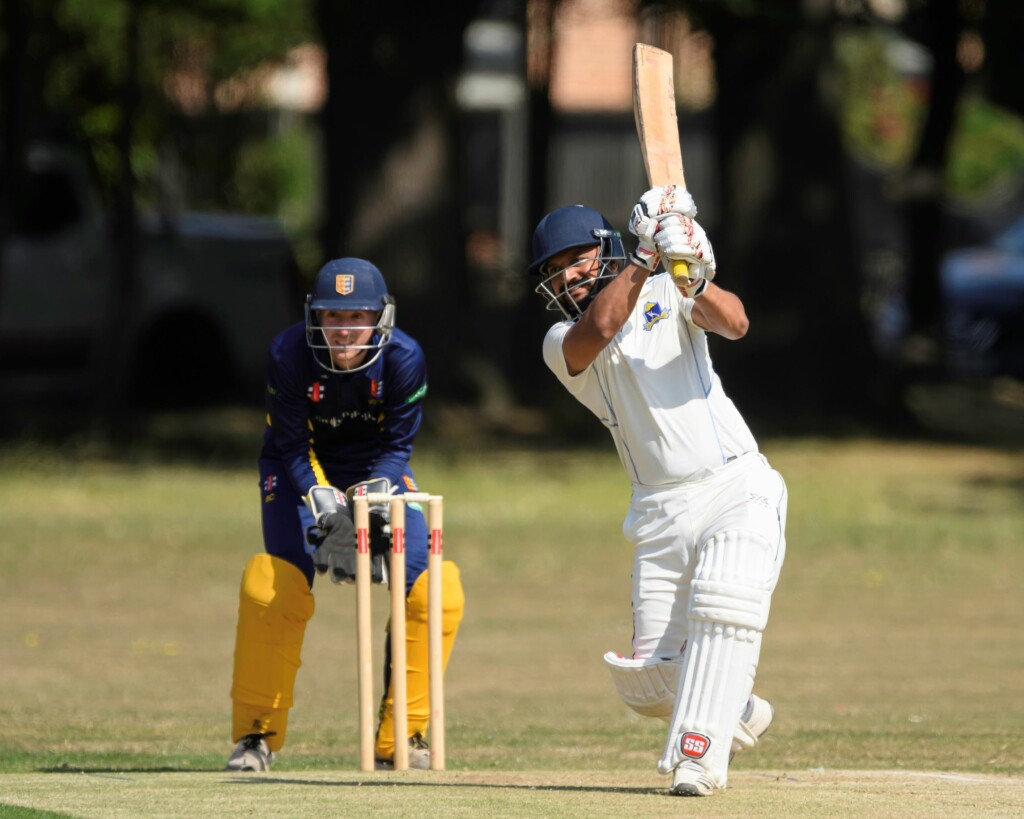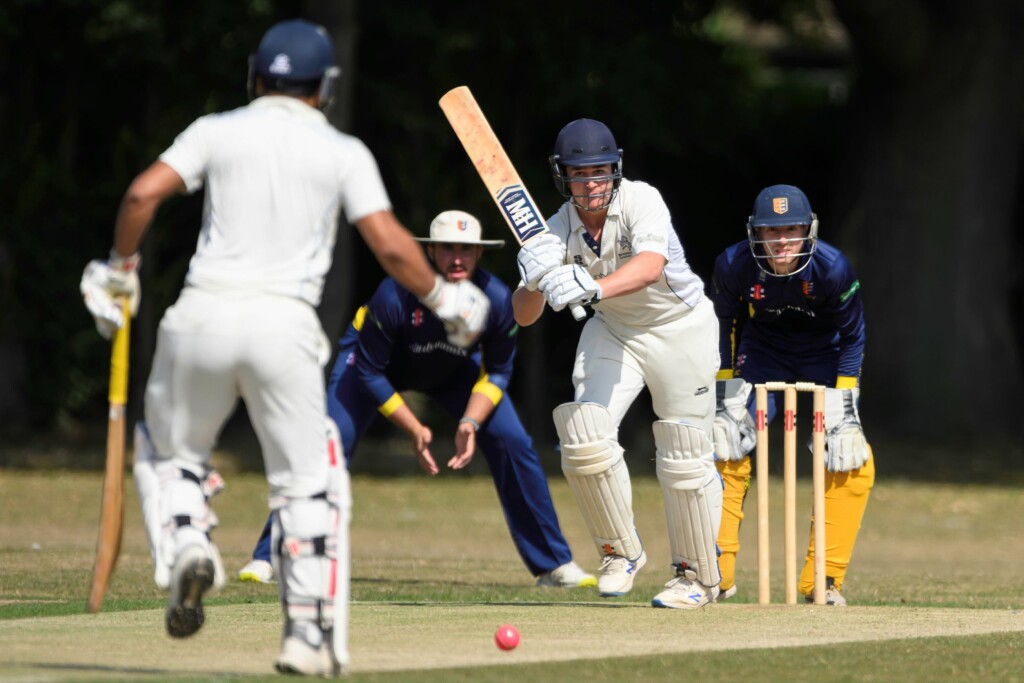 Photos kindly provided by Andy Mair @ UmpireCam