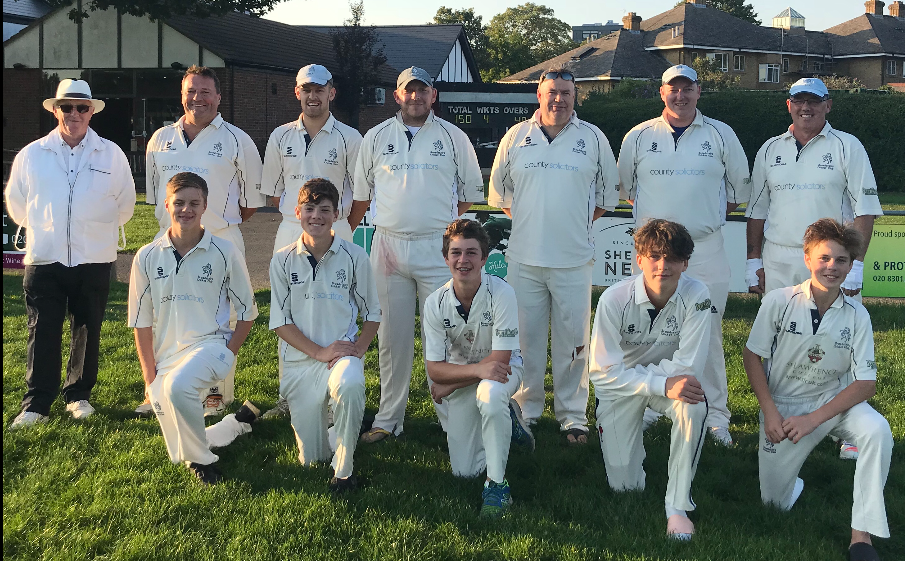 Second XI seal promotion with runners up spot.
Broadstairs travelled to Old Colfeians on Saturday knowing that 3 points would see them gain promotion and a win could potentially see them go up as champions dependant on other results.
Old Colfs had no umpire so looking at the wicket and knowing 7 wickets would be enough, Andy decided to have a bowl. Archie and Brad opened up, Archie injuring himself early on and found it difficult to bowl. Brad found some uneven bounce and picked up the first wicket LBW, never wise to pull an underground ball!
We had some action to come, the fist ball of Brad's fourth over, the batsman struck high and straight, carrying for 6. The second ball went bigger, a long way over cow! The third ball not quite as big but still disappeared for a maximum over cow. Brad was ticking, the slips were chuckling, the oppo were cheering. JB encouraged the batsman to keep going but he blocked the fourth delivery, defended the fifth and then took on the final ball, again toward cow but this time Simmo was there to take the catch and bring us the second wicket.
We got the third a couple of overs later, again playing as they do, an attacking shot straight up and Natty steadied himself taking the catch at mid-on (58-3). Oli then came into the attack, the leagues leading wicket taker by one and he picked up his first in the third over, LBW (80-4). 5 runs later and Oli did it again (85-5) and we were 1 point away from promotion. Soon Colfs were 103-6, Oli again but this time bowled and then the big wicket came! Oli curved one in with the arm, the ball pitched middle and leg, gripped and spun past the defence of the Colfs skipper and hit the top of off stump, a great delivery to get us our third point (103-7)
George then picked up a couple, caught by Archie (112-8) and Natty (135-9) and Ash finished it off bowling the last wicket with a peach and we were set 153 to win. Old Colfs had only lasted 41 overs.
Natty and Josh opened up but scoring was difficult, thankfully there were plenty of extras being handed to us which helped keep the score ticking. Josh (2) was first to go, the ball just stopping in the wicket and the catch carrying to shortish cover (16-1). Tom joined Natty and found scoring easier especially with his now trademark flicks around the corner. Natty (5) was caught behind (30-2) and an injured Archie walked out to bat.
As with Josh and Natty, Archie found scoring difficult and was unable to play his usual attacking style but he and Tom set about picking up singles and twos. The pair shared a stand of 80 when Tom reached his 50, a brilliant innings on a tough track. Unfortunately Archie was out soon after caught for a really well made 37 considering he was injured and he had accrued his 500th run of the season in the process!
At 114-3 we were well placed with 14 overs to go, George and Tom kept the scoreboard ticking until George (8) was stumped (131-4), Simmo (6) was adjudged LBW (150-5) but this enabled James to get the one run he needed for 300 in the season, he hit the winning runs with a boundary, Tom finished unbeaten on 68 and we had our 18 points for victory to end a great season.
MoM was Tom for his match winning 68*
Bowling figures:
Archie 0-32
Brad 3-42
Oli 4-32
George 2-33
Ash 1-8
Later that evening after a call to Bexleyheath we heard that Bickley had won easy and were league champions but we go into Div 1 next year to tough it out with the likes of Canterbury, Beckenham, Dartford and Whitstable.
Congratulations to Oli Frewin who finishes the season as leading wicket-taker for the division with 36 wickets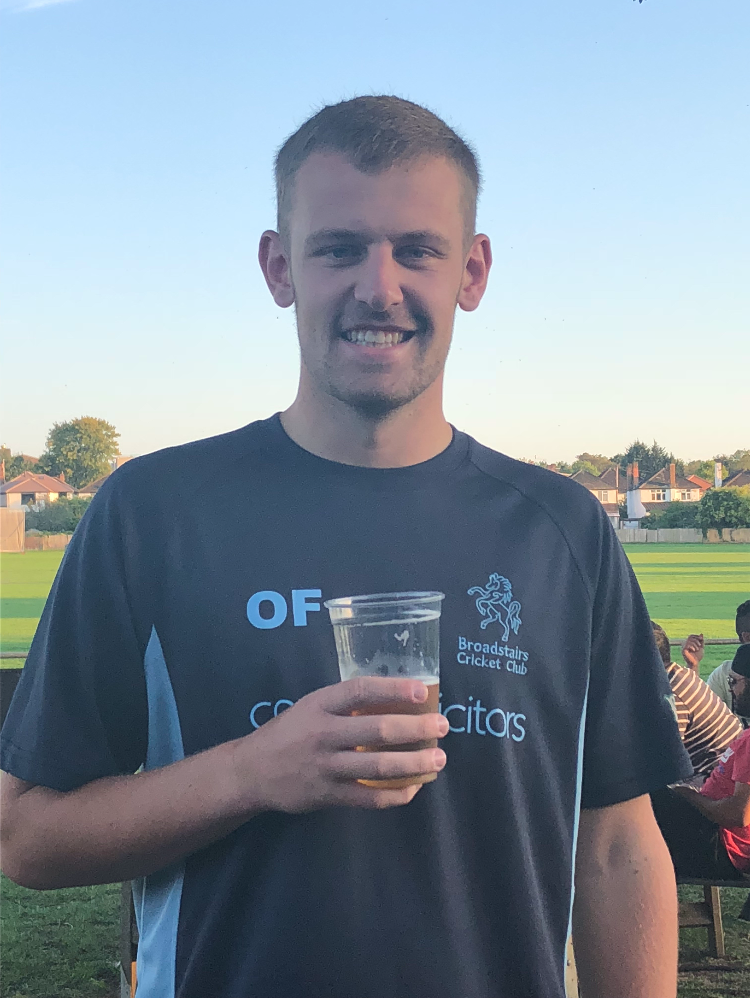 Match report to follow